Speakers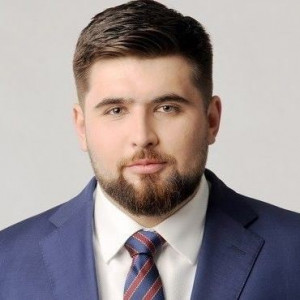 Jakub Banaszek
Major of Chełm
He is an inhabitant of Chełm, with law graduate on the Faculty of Law and Public Administration of the Warsaw University. A bachelor's degree in the scope of public health got at the Warsaw Medical University. He finished the post-graduate education on medical law at Warsaw University and for managers of pharmacy at the Business School of the Warsaw Technical University, as well as the School of Political Leaders.
He worked among others at the Independent Public Provincial Specialist Hospital in Chelm, the National Health Fund, the Ministry of Justice and the parliamentary office. He was an assistant of prime minister Jarosław Gowin and councillor of Ochota - Warsaw District.
He contributed to the health programme of the United Right Wing before the parliamentary election in 2015. He used to work as an adviser of Health Ministry Konstanty Radziwiłł, the Prime Minister Mateusz Morawiecki, attorney of Lublin province governor for Growth of Medical Services and chief of staff of Minister for Enterpreunership and Technology Jadwiga Emilewicz.
In self-government elections in 2018 PiS he became a candidate for the mayor of Chełm City. He won in the second round, assuming the office as one of the youngest mayors.
Participates in the sessions:
EU funds after 2020

Use of EU development funds – a challenge for the region. Successes and shortcomings of regional programmes
Support mechanisms in EU programmes after 2020. Prospects for Eastern Poland
What will change? Repayable funds, methods and potential for use. Priority investment areas
Financing of territorial cooperation with EU funds – possibilities, needs, potential effects
Education and new competencies. Universities versus soft regional projects
BACK
---