Promoter of Poland and Promoter of the Polish Economy
26 September 2019 | 11:15-11:45
The Polish Promotional Programme Foundation organises an annual "Poland: Now" competition to identify the best products and services on the market. "Poland: Now" promotes the people and the companies whose achievements have helped create a positive image of our country around the world.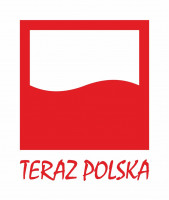 Awarded since 2017 in individual regions, the titles of Promoter of Poland and Promoter of the Polish Economy are designed to reward and promote the local success stories of the Polish people and domestic entrepreneurship. The awards are presented during regional congresses and business events.
A strong national economy is characterised by recognisable brands. The title of Promoter of the Polish Economy goes to Polish companies successful on both the Polish and international markets, which offer innovative solutions, act as ambassadors for the region, and contribute to increasing the competitive edge of our economy.
The image of Poland, however, is shaped not only by products, services and innovations but also, and perhaps above all, by people. Hence our conviction that it is worthwhile rewarding Polish people whose activities and achievements in the fields of science, culture, sports or business have strengthened the national brand. To do so, we have created the title of Promoter of Poland.
Drogi Użytkowniku!
W związku z odwiedzaniem naszych serwisów internetowych możemy przetwarzać Twój adres IP, pliki cookies i podobne dane nt. aktywności lub urządzeń użytkownika. O celach tego przetwarzania zostaniesz odrębnie poinformowany w celu uzyskania na to Twojej zgody. Jeżeli dane te pozwalają zidentyfikować Twoją tożsamość, wówczas będą traktowane dodatkowo jako dane osobowe zgodnie z Rozporządzeniem Parlamentu Europejskiego i Rady 2016/679 (RODO).
Administratora tych danych, cele i podstawy przetwarzania oraz inne informacje wymagane przez RODO znajdziesz w Polityce Prywatności pod tym linkiem.
Jeżeli korzystasz także z innych usług dostępnych za pośrednictwem naszych serwisów, przetwarzamy też Twoje dane osobowe podane przy zakładaniu konta, rejestracji na eventy, zamawianiu prenumeraty, newslettera, alertów oraz usług online (w tym Strefy Premium, raportów, rankingów lub licencji na przedruki).
Administratorów tych danych osobowych, cele i podstawy przetwarzania oraz inne informacje wymagane przez RODO znajdziesz również w Polityce Prywatności pod tym linkiem. Dane zbierane na potrzeby różnych usług mogą być przetwarzane w różnych celach, na różnych podstawach oraz przez różnych administratorów danych.
Pamiętaj, że w związku z przetwarzaniem danych osobowych przysługuje Ci szereg gwarancji i praw, a przede wszystkim prawo do sprzeciwu wobec przetwarzania Twoich danych. Prawa te będą przez nas bezwzględnie przestrzegane. Jeżeli więc nie zgadzasz się z naszą oceną niezbędności przetwarzania Twoich danych lub masz inne zastrzeżenia w tym zakresie, koniecznie zgłoś sprzeciw lub prześlij nam swoje zastrzeżenia pod adres odo@ptwp.pl.
Zarząd PTWP-ONLINE Sp. z o.o.