Speakers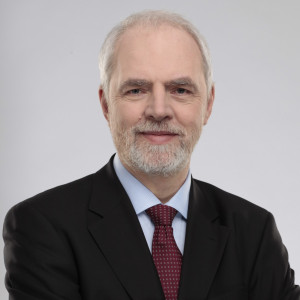 Jan Olbrycht
Member of the European Parliament
PhD in Sociology. Lecturer, expert, politician and social activist. Former mayor and president of one of the Polish regions, active in many European local and regional government organisations. Regional policy and urban development expert. Speaker at international conferences on urban related issues. Member of the European Parliament since 2004, Vice-Chairman of its Committee on Regional Development in the years 2004-2009, Vice-Chairman of its Special Committee on Policy Challenges and Budgetary Resources for a Sustainable European Union after 2013 in the years 2010-2011. Vice-president of the European Peoples Party Group at the European Parliament responsible for intercultural and interreligious dialogue in the years 2011-2014. During the last parliamentary term president of the European Parliament's URBAN Intergroup.
Currently Member of the Parliamentary Committees on Budgets (standing rapporteur on the Multiannual Financial Framework) and substitute member of the Regional Development Committee. Co-chair of the European People's Party working group on intercultural and religious dialogue.
Participates in the sessions:
EU funds after 2020

Use of EU development funds – a challenge for the region. Successes and shortcomings of regional programmes
Support mechanisms in EU programmes after 2020. Prospects for Eastern Poland
What will change? Repayable funds, methods and potential for use. Priority investment areas
Financing of territorial cooperation with EU funds – possibilities, needs, potential effects
Education and new competencies. Universities versus soft regional projects
BACK
---
New Privacy Policy and information clauses
In connection with visiting our websites, we process your IP address, cookies and similar data on user activity or devices. If these data allow to identify your identity, then they will be treated as personal data in accordance with the Regulation of the European Parliament and of the Council 2016/679 (GDPR).
The administrator of this data, goals and grounds for processing and other information required by the GDPR can be found in the Privacy Policy under this link.
If you also use other services available through our services, we also process your personal data provided when creating an account, registration for events, subscription, newsletter, alerts and online services (including Premium Zone, reports, rankings or licence for reprints).
The administrator of this data, goals and grounds for processing and other information required by the GDPR can also be found in the Privacy Policy under this link.
Data collected for the needs of various services can be processed for different purposes, on different grounds and by different data administrators.
Remember that in connection with the processing of personal data you have a number of guarantees and rights, and above all the right to revoke the consent and to object to the processing of your data. These rights will be strictly observed by us. So if you do not agree with our assessment of the necessity of processing your data or if you have other reservations in this regard, be sure to submit an objection or send us your objections to the address odo@ptwp.pl. The withdrawal of consent shall not affect the lawfulness of processing based on consent before its withdrawal.
At any time, you can define the conditions for storing and accessing cookies in your web browser settings.
If you agree to use of cookie technology, please click the below "Go to the website" button.
Management Board of PTWP-ONLINE Sp. z o.o.