Speakers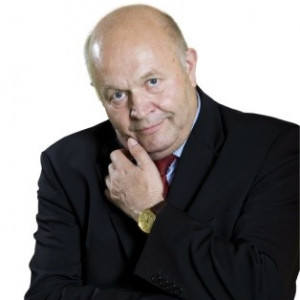 Witold Karczewski
Deputy Chairman of the Board, Contractus Sp. z o.o.
Mr. Witold Karczewski is a well-known and respected person due to many years of professional and social activity for the development of economic self-government, the integration of business circles, the activation of contacts between national and foreign communities. For more than 25 years, he has been actively involved in Contractus, continuously developing and extending its focus on agriculture.
He initiated his activity through social activities in the structures of the leading economic organizations of the region, namely the Chamber of Commerce and Industry in Bialystok, Podlaskie Business Club. Mr. Witold Karczewski was the initiator of establishing a joint consolidation initiative under the name Podlaskie Economic Forum on the basis of the existing economic self-government organizations of Podlaskie Voivodship. After the initiative, in 2001 he was elected for the annual term of office of the President of the Podlaskie Economic Forum, and he was twice appointed. The Podlaskie Economic Forum now brings together 15 business organizations and is described as a successful regional bottom-up entrepreneurial initiative.
For several years Mr. Witold Karczewski has also served as the social president of the St. Izydor Oracz association an organization working for the development and promotion of Podlaskie agriculture, which is an important element of the region's economic potential.
Participates in the sessions:
Globalisation, expansion, cooperation

Companies from Eastern Poland on global markets – achievements, practice, ambitions
Strategies for entering foreign markets. Leading sectors, specialisations, leaders
Available tools supporting economic expansion and their use

Globalisation, expansion, cooperation

Mediation and arbitration

Economic mediation that is friendly to enterprises
Application of mediation clauses in trade
Role of the Arbitration and Mediation Centre
Meaning of settlement resulting from mediation
Education on compromise and innovative ways to settle disputes
Mediation versus reform of the justice system

Mediation and arbitration
BACK
---
New Privacy Policy and information clauses
In connection with visiting our websites, we process your IP address, cookies and similar data on user activity or devices. If these data allow to identify your identity, then they will be treated as personal data in accordance with the Regulation of the European Parliament and of the Council 2016/679 (GDPR).
The administrator of this data, goals and grounds for processing and other information required by the GDPR can be found in the Privacy Policy under this link.
If you also use other services available through our services, we also process your personal data provided when creating an account, registration for events, subscription, newsletter, alerts and online services (including Premium Zone, reports, rankings or licence for reprints).
The administrator of this data, goals and grounds for processing and other information required by the GDPR can also be found in the Privacy Policy under this link.
Data collected for the needs of various services can be processed for different purposes, on different grounds and by different data administrators.
Remember that in connection with the processing of personal data you have a number of guarantees and rights, and above all the right to revoke the consent and to object to the processing of your data. These rights will be strictly observed by us. So if you do not agree with our assessment of the necessity of processing your data or if you have other reservations in this regard, be sure to submit an objection or send us your objections to the address odo@ptwp.pl. The withdrawal of consent shall not affect the lawfulness of processing based on consent before its withdrawal.
At any time, you can define the conditions for storing and accessing cookies in your web browser settings.
If you agree to use of cookie technology, please click the below "Go to the website" button.
Management Board of PTWP-ONLINE Sp. z o.o.