Speakers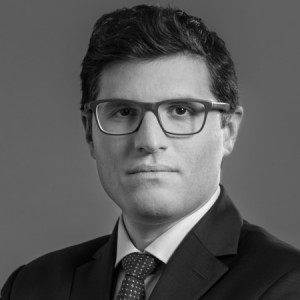 Alfio Mancani
Italian Chamber of Industry and Commerce in Poland, Italy
Alfio advises in projects involving foreign direct investment in Poland. He also provides day-to-day advice on corporate matters and on company law. He has extensive experience in advising on Polish-Italian relations in investments carried out by Italian companies in Poland, particularly in the real estate, construction and life sciences sectors. In elections held in April 2015, Alfio was elected member of the Com.It.Es. (Committee of Italians Abroad) at the Consulate of the Republic of Italy in Warsaw and currently holds the position of secretary.
Participates in the sessions:
Foreign direct investments (FDIs) in Poland

Factors determining the location of FDIs in Poland
Eastern Poland in the eyes of foreign investors
Relations between local authorities and foreign investors
Cultural differences, formal legal issues, tax system
Prospects of FDI inflow to Poland
Experience of foreign investors

Foreign direct investments (FDIs) in Poland
BACK
---
New Privacy Policy and information clauses
In connection with visiting our websites, we process your IP address, cookies and similar data on user activity or devices. If these data allow to identify your identity, then they will be treated as personal data in accordance with the Regulation of the European Parliament and of the Council 2016/679 (GDPR).
The administrator of this data, goals and grounds for processing and other information required by the GDPR can be found in the Privacy Policy under this link.
If you also use other services available through our services, we also process your personal data provided when creating an account, registration for events, subscription, newsletter, alerts and online services (including Premium Zone, reports, rankings or licence for reprints).
The administrator of this data, goals and grounds for processing and other information required by the GDPR can also be found in the Privacy Policy under this link.
Data collected for the needs of various services can be processed for different purposes, on different grounds and by different data administrators.
Remember that in connection with the processing of personal data you have a number of guarantees and rights, and above all the right to revoke the consent and to object to the processing of your data. These rights will be strictly observed by us. So if you do not agree with our assessment of the necessity of processing your data or if you have other reservations in this regard, be sure to submit an objection or send us your objections to the address odo@ptwp.pl. The withdrawal of consent shall not affect the lawfulness of processing based on consent before its withdrawal.
At any time, you can define the conditions for storing and accessing cookies in your web browser settings.
If you agree to use of cookie technology, please click the below "Go to the website" button.
Management Board of PTWP-ONLINE Sp. z o.o.