Speakers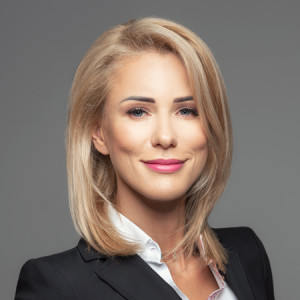 Sylwia Majewicz
President
Podlaskie Zakłady Zbożowe SA
Sylwia Majewicz since 2016 the president of Podlaskie Zakłady Zbożowe S.A. in Białystok specializing in the production of cereal products. A graduate of Economics at the University of Warsaw; she gained many years of experience working in international grain trade for global companies.
Father Stanisław Pietruszyński, the founder of the family business, among others Agrocentrum, a well-known company in the feed industry, gave his daughter a talent of entrepreneurship.
 Podlaskie Zakłady Zbożowe under the management of Sylwia Majewicz won the title of Podlaska Marka Roku, modernized the mill in Białystok , increasing the production capacity several times.
Participates in the sessions:
New trends on the food market

Where is the market heading? Millennials, growth of affluence, development of digital technologies. Preferences of informed consumers
On a carousel of trends. A new offer for food producers
Top quality food, superfood, unprocessed and natural products
Marketing strategies, packaging and distribution versus life styles. Known brands newly presented

New trends on the food market
BACK
---