Speakers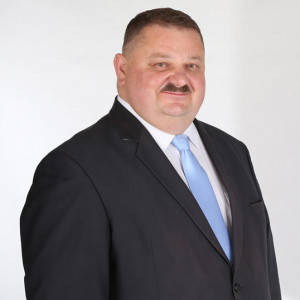 Stanisław Derehajło
Deputy Marshal of the Podlaskie Voivodeship
Historian and graduate of the University of Białystok. He also completed post-graduate studies in the field of EU funds management, education management, sociotherapy and creative education.
Mr Derehajło was the head of of the Boćki municipality for almost 20 years (since 1998), then in 2017 he moved to Warsaw to NASK (a state research institute supervised by the Ministry of Digitization) - where he worked as the director of the Contact Center of the National Educational Network. He is also an advisor to the Deputy Prime Minister and Minister of Science and Higher Education Jarosław Gowin.
For many years he has been associated with folk groups. He is an active member of the Units of Podlaskie Volunteer Fire Department.
Participates in the sessions:
Digitisation and new technologies

Technologies that change the world. Fourth industrial revolution as a sum of opportunities and threats
Digital transformation as a challenge to companies
Industry 4.0 – available technologies and conditions related to implementation
New tools in business – e-commerce, 5G, broadband networks
Crime and threats in cyber space – learn, protect, prevent

Digitisation and new technologies

Labour market

Challenges of today's labour market – new professions, new technologies, demography
Professions in demand – who is missing on the labour market in Eastern Poland
Vocational training as a response to the needs of the labour market. Employers' expectations and involvement
Flexibility on the labour market as a response to changes – a fashionable trend or a necessity?
Labour code and new migration policies – when will new solutions be implemented?
Employment offices in the new market reality. Their role in Eastern Poland
BACK
---