Speakers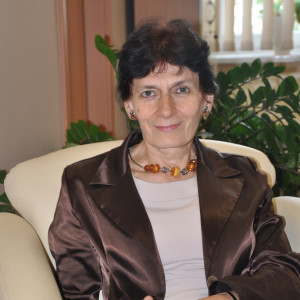 Marzena Juczewska
Deputy Director for Medical Affairs
Podlasie Regional Branch, National Health Fund (NFZ)
She is a graduate of the Medical Academy in Bialystok. She has a specialization in oncological radiotherapy. She also completed post-graduate studies in management in health care.
In her professional career, she was associated primarily with the Białystok Center of Oncology, where she worked as a physician since 1980, as well as with the Medical Academy (Medical University) in Białystok and the University Clinical Hospital.
For 13 years, until 2017, she was the director of the Białystok Center of Oncology.
Participates in the sessions:
Financing, organisation, HR – several difficult questions about the health service

Additional funds for health services as part of the "Six percent" Act by 2024 – in which areas are funds most badly needed?
Health care structure in the regions of Eastern Poland
Number of hospitals, wards, bed designation and utilisation versus rational spending; what should be changed in the organisation of in- and out-patient clinic treatment?
The role and place of basic health care (POZ) in the health care system; are the competencies of doctors in the basic health care system used appropriately?
Financing of hospitals. Possibilities to provide funding within the lump-sum system; share of salaries in the costs
Situation on the market of medical personnel and its impact on the functioning of health services in regions – what are the projections?

Financing, organisation, HR – several difficult questions about the health service
BACK
---