Speakers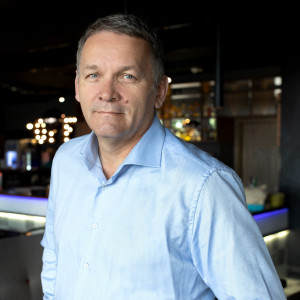 Krzysztof Lasota
SME Sector Development Expert, Management Advisory and Training Centre
Polish Agency for Enterprise Development (PARP)
Krzysztof Lasota is the an expert in the Strategy and development plans for companies in the SMEs of the Polish Agency of Entrepreneurship Development (PARP) - he created and supervised the program of development strategies for over 200 companies.

In his 20-year career Krzysztof has been managing large corporate teams, sometimes even including 500 professionals. He gained his 10 years corporate experience while working for ING Bank Śląski.
Cooperation with companies such as: Premium Financial, Vienna Insurance Group, Nowe Motywacje, Boston Consulting Group, ODiTK, Nationale-Nederlanden, ING Bank and many more. 
Krzysztof Lasota successfully implements the latest business solutions, creating and improving sales teams. He gained experience in Poland and abroad participating in many international projects. Author and co-author of many implemented projects, including development strategies and programs, increasing sales and service quality, standardizing marketing activities, retaining employees, recruiting and implementing job candidates, building employee career paths, motivation systems for various employee groups, and franchise sales. 
A practitioner who can choose the right tools appropriately to the current needs.
Participates in the sessions:
Family businesses

Time for the new generation. Business facing changes
The process of handing over power in family businesses. Hazards and risks
The law that supports succession. Proven solutions?
Succession scenarios. New models of management. The role of external investors
Specific features of family businesses and attracting new personnel
BACK
---
New Privacy Policy and information clauses
In connection with visiting our websites, we process your IP address, cookies and similar data on user activity or devices. If these data allow to identify your identity, then they will be treated as personal data in accordance with the Regulation of the European Parliament and of the Council 2016/679 (GDPR).
The administrator of this data, goals and grounds for processing and other information required by the GDPR can be found in the Privacy Policy under this link.
If you also use other services available through our services, we also process your personal data provided when creating an account, registration for events, subscription, newsletter, alerts and online services (including Premium Zone, reports, rankings or licence for reprints).
The administrator of this data, goals and grounds for processing and other information required by the GDPR can also be found in the Privacy Policy under this link.
Data collected for the needs of various services can be processed for different purposes, on different grounds and by different data administrators.
Remember that in connection with the processing of personal data you have a number of guarantees and rights, and above all the right to revoke the consent and to object to the processing of your data. These rights will be strictly observed by us. So if you do not agree with our assessment of the necessity of processing your data or if you have other reservations in this regard, be sure to submit an objection or send us your objections to the address odo@ptwp.pl. The withdrawal of consent shall not affect the lawfulness of processing based on consent before its withdrawal.
At any time, you can define the conditions for storing and accessing cookies in your web browser settings.
If you agree to use of cookie technology, please click the below "Go to the website" button.
Management Board of PTWP-ONLINE Sp. z o.o.