Speakers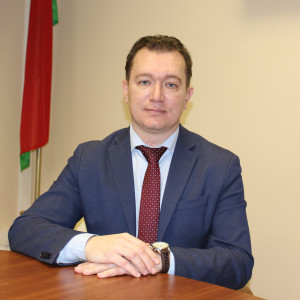 Dmitrij Borysowicz Rożkow
Deputy Head of Administration
GrodnoInvest Free Economic Zone
Dmitry Rozhkow has been working in the administration of free economic zone Grodnoinvest since 2003. In 2011 was appointed as a deputy head of the administration of free economic zone Grodnoinvest. In the company Dmitry oversees areas of foreign economic and economic activity of free economic zone.
In the past graduated with honors from Grodno State University of Yanka Kupala majoring in international economic relations, finished Management Academy under the President of the Republic of Belarus.
Has work experience in banking, finances and consulting, economic development activity, attraction of investments, personnel and company management.
For over 15 years of activity, FEZ Grodnoinvest has become a key platform for business development in Grodno region. Today, 75 enterprises in woodworking and furniture production spheres, machine building and metalworking, food and light industry, agriculture with production volume over $1,4 billion are residents of FEZ. They form the fifth part of the total production of the region, the third part of export. Investors from 41 countries of the world invested their money in the implementation of projects.
Participates in the sessions:
Dry port on the euro-asian transport route

Transport and logistics infrastructure between Europe and Asia
Eastern Poland on the global trading map – how can the existing infrastructure's potential be used?
New Silk Route. Experience, prospects, limitations
Podlaskie – a dry port on the European-Asian route
Renaissance of railways and development of multimodal transport. New technologies in logistics centres

Dry port on the euro-asian transport route
BACK
---