Speakers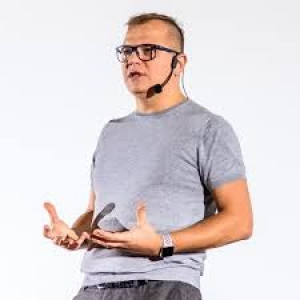 Dawid Zieliński
President of the Management Board
Columbus Energy SA
Columbus Energy comp. founder and chairman of the board, the leader in photovoltaic market in Poland. He has received a MSc in electrical engineering at UST AGH in Cracow. A businessman, a visioner and an ecological activist. Since 2007 he has gained management skills and experience by working for Heiderlberg Technology Centre GmbH, Air BP and for MARS Inc. In 2009 focused on renewable energy sources. For last 5 years he has been successfully developing Columbus Energy - a company trusted by over 6200 families and other companies.
Participates in the sessions:
Renewable Energy Sources (RES) for Eastern Poland

A green light? Regulatory framework for distributed and prosumer power generation
Energy clusters – have they proven their worth?
An investment boom in photovoltaics. Reasons, progress, effects
Biogas plants, biomass, use of communal waste for energy generation – lost potential?
RES as a way to energy independence for local authorities

Renewable Energy Sources (RES) for Eastern Poland
BACK
---
New Privacy Policy and information clauses
In connection with visiting our websites, we process your IP address, cookies and similar data on user activity or devices. If these data allow to identify your identity, then they will be treated as personal data in accordance with the Regulation of the European Parliament and of the Council 2016/679 (GDPR).
The administrator of this data, goals and grounds for processing and other information required by the GDPR can be found in the Privacy Policy under this link.
If you also use other services available through our services, we also process your personal data provided when creating an account, registration for events, subscription, newsletter, alerts and online services (including Premium Zone, reports, rankings or licence for reprints).
The administrator of this data, goals and grounds for processing and other information required by the GDPR can also be found in the Privacy Policy under this link.
Data collected for the needs of various services can be processed for different purposes, on different grounds and by different data administrators.
Remember that in connection with the processing of personal data you have a number of guarantees and rights, and above all the right to revoke the consent and to object to the processing of your data. These rights will be strictly observed by us. So if you do not agree with our assessment of the necessity of processing your data or if you have other reservations in this regard, be sure to submit an objection or send us your objections to the address odo@ptwp.pl. The withdrawal of consent shall not affect the lawfulness of processing based on consent before its withdrawal.
At any time, you can define the conditions for storing and accessing cookies in your web browser settings.
If you agree to use of cookie technology, please click the below "Go to the website" button.
Management Board of PTWP-ONLINE Sp. z o.o.