Speakers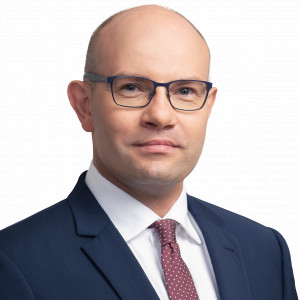 Artur Kosicki
Marshal of the Podlaskie Voivodeship
Artur Kosicki is a graduate and doctoral student at the Faculty of Law at the University of Białystok. He specializes in construction law, is an academic lecturer and author and co-author of several dozen scientific publications and many scientific comments in the field of construction law and spatial development.
He was an expert in the Housing Council acting under Prime Minister Mateusz Morawiecki. Artur Kosicki worked, among others, with changes to the National Real Estate Stock and assumptions for housing special act and acts on changes in the right of perpetual usufruct in property law.
Mr Kosicki was a member of the advisory team at the Ministry of Investment and Development preparing the principles for reorganizing the investment and construction process as well as the spatial management and planning system In 2016-2018, he was an adviser to the Minister of Agriculture and Rural Development.
Artur Kosicki is an experienced local government employee. In the years 2005–2007 he was associated with the Poviat Office in Białystok, and in the years 2007–2010 he was the deputy director of the Department of Architecture and an advisor to the President of Bialystok for investments co-financed by EU funds. Subsequently, in the years 2012–2015 Mr Kosicki was a partner and proxy for one of the leading Białystok law firms.
Participates in the sessions:
Strategies in regional development

Draft update of the Podlaskie Voivodeship Development Strategy
Actual impact of strategies on regional policies and the life quality of inhabitants
Do/how strategic plans stimulate economic growth?
To who, for whom and what for – addressees of the useful aspects of strategies
New conditions and new development directions of provinces

Strategies in regional development

PLENARY SESSION: Eastern Poland – challenges for the future

Utilisation of EU funds – an attempt at assessment
Content, coverage and potential expansion of the "Eastern Poland" programme
Impact of major infrastructural north-south investments on regional development
Development models, support models. Metropolitan and non-urbanised areas of Eastern Poland
Major investments in Eastern Poland
Role of local government in creating conditions for economic development

PLENARY SESSION: Eastern Poland – challenges for the future
BACK
---