Speakers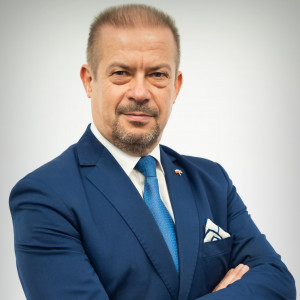 Andrzej Parafiniuk
Honorary Consul of the Republic of Finland in Białystok
Educated lawyer, graduate of Warsaw University. He has high qualifications and many years of experience in strategic consulting, management, marketing and finance. He managed the largest project of the British Know How Fund in Eastern Europe - the Polish - British Entrepreneurship Development Program. He was a member of the supervisory boards of several companies. He is the President of the Management Board of the Podlasie Regional Development Foundation and a co-author of a regional guarantee fund and a venture capital fund, which he managed since 1995.
He has been and is a member of PORPW Monitoring Committees, ROP, Norwegian and Swiss Mechanism Programs. Since 2006 he is the Chairman of the Economic Council of the President of the City of Bialystok and since 2015 a member of the Business Council of the Marshal of the Podlaskie Voivodeship.
He devoted his professional career to regional development, with a special focus on economic development. From July 10, 2013. He is the Honorary Consul of the Republic of Finland in Bialystok.
Participates in the sessions:
Business and science

Potential and competitive advantages of universities in Eastern Poland. Leading majors
Science in cooperation with business – big and small, domestic and foreign
Commercialisation of research, cooperation models with companies. Role of spin-offs and spin-outs
Science and employers in dialogue to improve the quality of education and the labour market
Constitution for Science and other reforms – the role in the education system, commercialisation of research and innovations in the eyes of practical scientists
A network of universities in Eastern Poland?
BACK
---