Speakers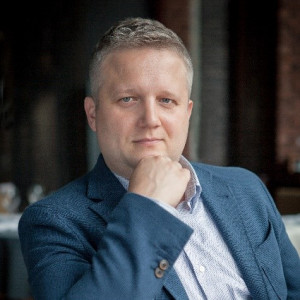 Adam Ławicki
Founder, CEO
White Hill
Researcher and businessman successful in commercializing research and development results. He is an extremely substantive person with an over-standard sense of creativity and the ability to translate research intentions into specific economic effects.
He is a Ph.D. engineer in Agricultural Sciences in the discipline of Agriculture and Horticulture, he obtained the title at the Institute of Technology and Life Sciences in Falenty. Due to extensive business experience, he focused on experience in the research area and related business successes.
It is extremely important in this respect that A. Ławicki is a "man of the world" because he has experience in the field of international R&D research projects, among others, he actively participated in the RTLS project (Real-time animal location) which successfully obtained results and research results were implemented as the final product and the research intentions achieved business success.
Also, Mr. A. Ławicki is the initiator of research projects: "Research and Development Center - White Hill Mission - Podlasie strategy for the success of R&D in agriculture mechanization" - the first comprehensive research center in the province. "Triffid - a product of the future of the Metalworking Cluster (KKK) - synergy of cooperation in the area of R&D".
Mr. A. Ławicki worked as a lecturer at one of the schools in Australia. Moreover he managed his own research projects in the field of time measurement system, which were commercialized.
Member of the Board of the National Key Cluster: Metalworking Cluster
Member of the Business Society
Participates in the sessions:
IT Sector – Silicon Forest

ICT sector in development strategies and economic reality of Eastern Poland
Achievements and emerging IT centres in the macroregion of Eastern Poland
Conditions to develop the sector. What are the expectations of the IT sector?
A system of local and central support. Investors, incubators, accelerators, clusters and technological parks
"Silicon Forest" as an example of comprehensive efforts to develop an environment for creative business based on IT technologies

IT Sector – Silicon Forest
BACK
---