Speakers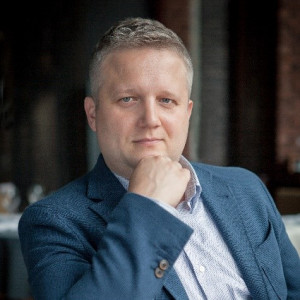 Adam Ławicki
Founder, CEO
White Hill
Researcher and businessman successful in commercializing research and development results. He is an extremely substantive person with an over-standard sense of creativity and the ability to translate research intentions into specific economic effects.
He is a Ph.D. engineer in Agricultural Sciences in the discipline of Agriculture and Horticulture, he obtained the title at the Institute of Technology and Life Sciences in Falenty. Due to extensive business experience, he focused on experience in the research area and related business successes.
It is extremely important in this respect that A. Ławicki is a "man of the world" because he has experience in the field of international R&D research projects, among others, he actively participated in the RTLS project (Real-time animal location) which successfully obtained results and research results were implemented as the final product and the research intentions achieved business success.
Also, Mr. A. Ławicki is the initiator of research projects: "Research and Development Center - White Hill Mission - Podlasie strategy for the success of R&D in agriculture mechanization" - the first comprehensive research center in the province. "Triffid - a product of the future of the Metalworking Cluster (KKK) - synergy of cooperation in the area of R&D".
Mr. A. Ławicki worked as a lecturer at one of the schools in Australia. Moreover he managed his own research projects in the field of time measurement system, which were commercialized.
Member of the Board of the National Key Cluster: Metalworking Cluster
Member of the Business Society
Participates in the sessions:
IT Sector – Silicon Forest

ICT sector in development strategies and economic reality of Eastern Poland
Achievements and emerging IT centres in the macroregion of Eastern Poland
Conditions to develop the sector. What are the expectations of the IT sector?
A system of local and central support. Investors, incubators, accelerators, clusters and technological parks
"Silicon Forest" as an example of comprehensive efforts to develop an environment for creative business based on IT technologies

IT Sector – Silicon Forest
BACK
---
New Privacy Policy and information clauses
In connection with visiting our websites, we process your IP address, cookies and similar data on user activity or devices. If these data allow to identify your identity, then they will be treated as personal data in accordance with the Regulation of the European Parliament and of the Council 2016/679 (GDPR).
The administrator of this data, goals and grounds for processing and other information required by the GDPR can be found in the Privacy Policy under this link.
If you also use other services available through our services, we also process your personal data provided when creating an account, registration for events, subscription, newsletter, alerts and online services (including Premium Zone, reports, rankings or licence for reprints).
The administrator of this data, goals and grounds for processing and other information required by the GDPR can also be found in the Privacy Policy under this link.
Data collected for the needs of various services can be processed for different purposes, on different grounds and by different data administrators.
Remember that in connection with the processing of personal data you have a number of guarantees and rights, and above all the right to revoke the consent and to object to the processing of your data. These rights will be strictly observed by us. So if you do not agree with our assessment of the necessity of processing your data or if you have other reservations in this regard, be sure to submit an objection or send us your objections to the address odo@ptwp.pl. The withdrawal of consent shall not affect the lawfulness of processing based on consent before its withdrawal.
At any time, you can define the conditions for storing and accessing cookies in your web browser settings.
If you agree to use of cookie technology, please click the below "Go to the website" button.
Management Board of PTWP-ONLINE Sp. z o.o.