Prelegenci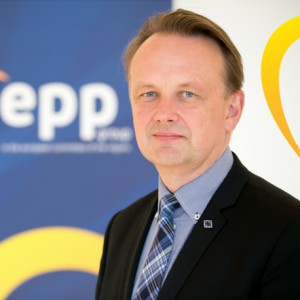 Arnoldas Abramavicius
Vice-President/Member
Committee of the Regions/ ECON Commission
Graduated from a Bachelor's degree in Physics in 1992 and a Master's in Public Administration in 2010. Vicemayor of Zarasai municipality, Lithuania. Former Mayor from 1997 to 2000 and again 2007-2013. Member of Utena county regional development council.
Vice president of the EU Committee of the Regions (COR).
First Vicepresident of the COR Commission for Economical Policy (ECON).
Head of the Lithuanian national delegation to the COR.
Joint monitoring committee member on European Neighborhood and Partnership Instrument (2014-2020 EU Cross Border Cooperation Programme "Lithuania-Latvia-Belarus")
Rapporteur on the COR opinion CONST-IV-022 "Strengthening the Global Approach to Migration: increasing Coordination, Coherence and Synergies" adopted on 17 June 2009.
Rapporteur on the COR opinion CIVEX-V-001 "Local and Regional Cooperation to Protect the Rights of the Child in the European Union" adopted on 10 June 2010.
Rapporteur on the COR opinion ECOS-V-26 "Active Ageing: innovation – smart health – better lives" adopted on 4 May 2012.
Rapporteur on the COR opinion CIVEX-V-46 "Enlargement Strategy and Main Challenges 2013-2014" adopted on 2 April 2014.
Rapporteur on the COR opinion SEDEC-VI-9 "Modernization of the EU Copyright Rules" adopted on 7 April 2016.
Bierze udział w sesjach:
Najbliższa Europa

Polityka zagraniczna – strategia i stan kontaktów z krajami sąsiadującymi z Polską Wschodnią
Polityczne fundamenty współpracy gospodarczej. UE wobec wschodnich sąsiadów Polski
Międzynarodowe projekty infrastrukturalne w transporcie i energetyce
Polska Wschodnia jako granica Wspólnoty – gospodarcze relacje z zachodnią częścią Unii
Sztuka kształtowania relacji w niestabilnym i trudno przewidywalnym otoczeniu. To, co nas łączy – akcentowanie wspólnych interesów
POWRÓT
---